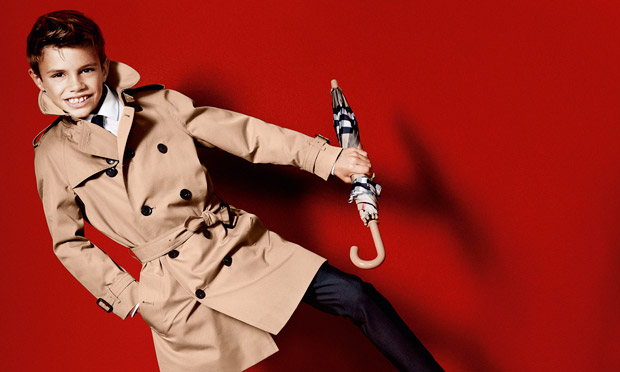 Don't you think he's cute hey? Well...He is the son of David and Victoria Beckham.
I honestly want to steal this little cutie pie and HIS dad David Beckham. Just recently Romeo Beckham was announced as the face of the kids' selection for Burberry for the Spring Summer 2013 collection and Romeo is only 10 years old! Not too bad for a 10 year old. With his adorable smile and his glee, who wouldn't fall for him.
This calls for a Burberry store in South Africa soon.